Pane cunzato - what to eat in Sicily
One of the most simple and tasty dishes of Sicily is "pane cunzato". A poor dish characterized by the sea and the land, which gives the opportunity to live a unique taste experience.
It is a traditional dish spread throughout Sicily, made with typical local ingredients, such as the Sicilian cheese "primo sale", tomatoes, oregano and fillets of Sicilian anchovies.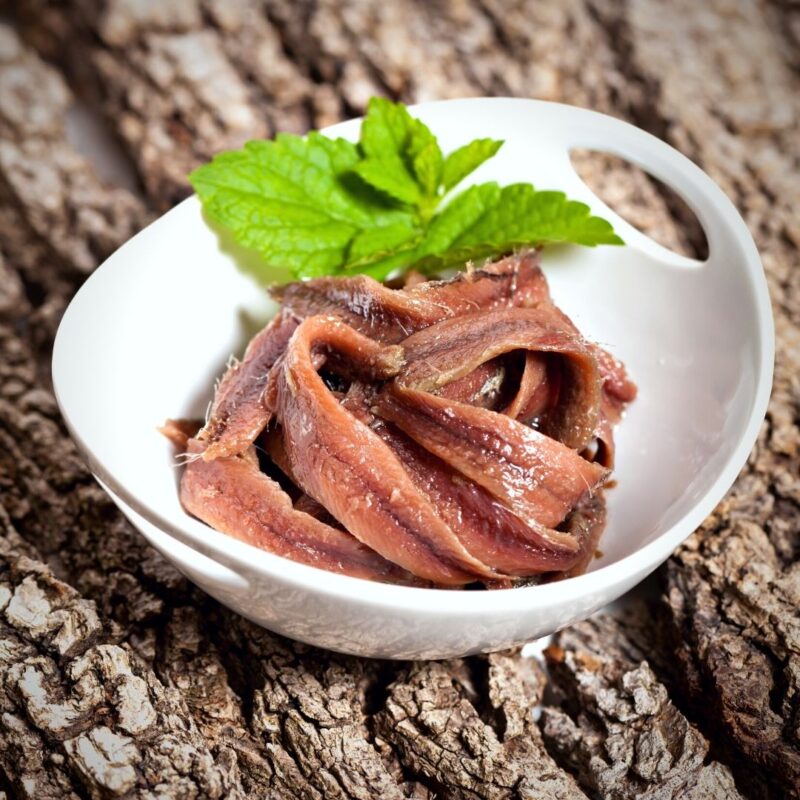 "Pane cunzato" is a recipe of popular cuisine, which was made with poor ingredients and very simple to find. This piece of bread was the only meal for lunch during unfortunate times, when at home you barely had bread, oil and a few homemade ingredients. For this reason it was also called "bread of misfortune", from the need to enrich the bread, sometimes stale, to be able to enjoy it at lunch.
Source: Wikipedia.
Sicily is a beloved land for its colors, its traditions, the people who distinguish its hospitality and, certainly, for the wonders that can be created in the kitchen.
Thanks to the union given by nature and people, together with the Museum of the 5 Senses we offer our guests a unique way to experience the territory by immersing together in the heart of Sciacca.
Through our knowledge you can discover the typical Sicilian cuisine, which will allow you to know and put into practice the ancient techniques of baking and then taste your creation and bringing with you memories, flavors and a special typical Sicilian recipe!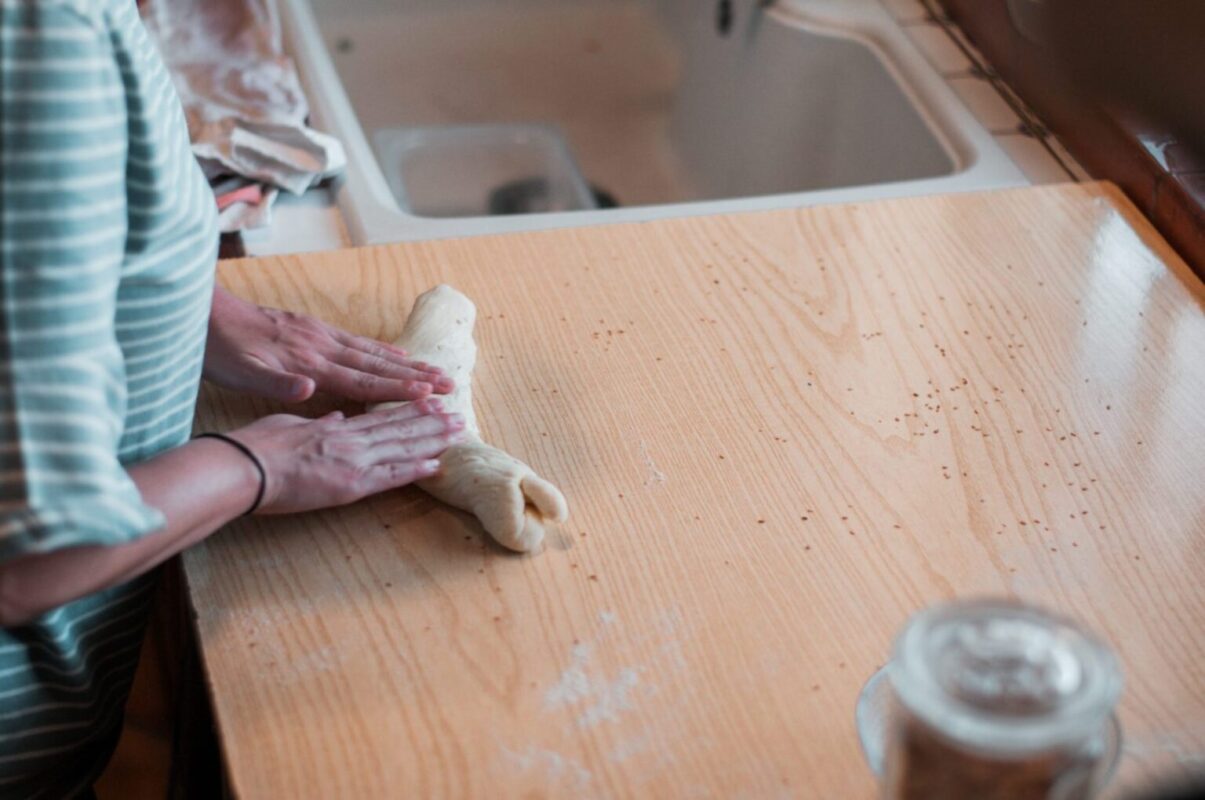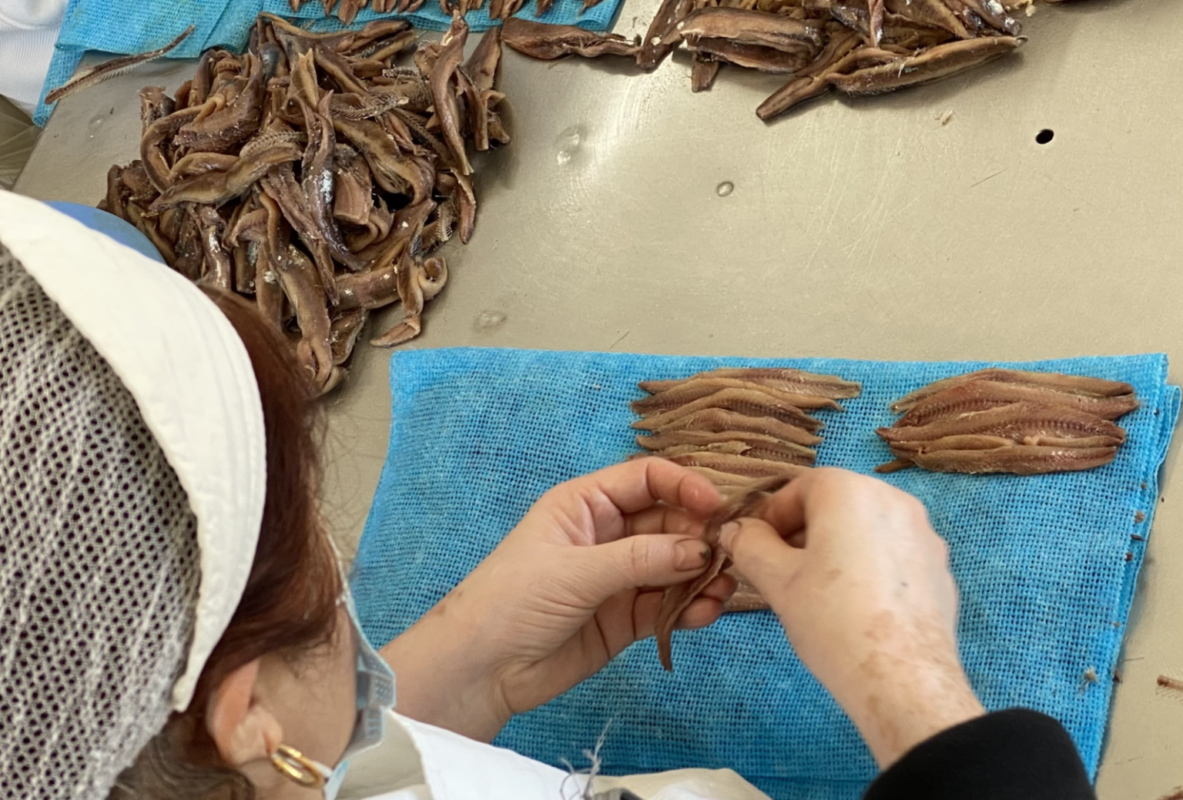 Discover the experience of "pane cunzato" making class: you will experience first-hand the opportunity to immerse yourself in a sensory journey of the Sicilian products used, accompanied by the explanation of the manipulation techniques for the storage and use of the same. You will prepare the bread with your hands and during the leavening we will live a moment of pure well-being, walking on the beach and taking the opportunity for a swim in the sea, in case your trip takes place in the summer, and then complete your experience and bring home a priceless memory.
It isn't over yet! Did you know that Sciacca is the 4th largest port in Italy for the size of its fleet and the quantity of its catch?
The best way to know the history of the sea of Sciacca is to discover it accompanied by a family from the territory that, for four generations, works the bright blue fish of our Sicilian sea. With them you will discover how their life follows the rhythm of the sea and nature and how the fish is processed, salted and preserved to allow you to enjoy our Sicilian cuisine through each anchovy fillet.
Let yourself be accompanied through this story of the Sicilian territory by all those people, men and women, who have been doing this work all their lives.